Injection Moulding specialist in Sri Lanka
Injection Moulding specialist
Modern PLAST is specialized in Plastic Injection Moulding, and presently it has developed several aspects in the field with their long term experience.
Even though Modern PLAST has no long history as an establishment, the technical team has twenty years of experience in the plastic field since 1998 in almost all aspects in plastics processing and relevant infrastructure framework. That can be considered as the wealth of the company.
Modern PLAST was established in 2017, as an injection moulding service provider with brand new machinery in-order -to provide reliable and high quality service at an affordable price to their clients. Machines are capable of processing a wide range of plastic material grades and as they are servo-controlled injection moulding machines, the power consumption, fast cycling, the quality and dimensional stability of the products are assured.
As a Mould Manufacture (Hot Runner Experts)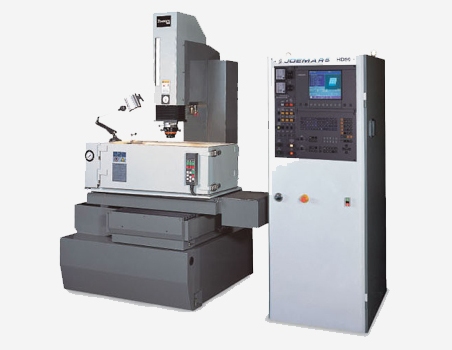 With the acquiring of a complete set tool making machines in 2018, Modern PLAST entered in to Mould manufacturing field, with excellent capability of Hot Runner mould making technology. Their own hot runner pars or imported parts are installed in injection moulds as per client's requirement. Engineers of Modern PLAST have technical know how and experience as well in designing and manufacturing hot runner nozzles and manifolds for ten years.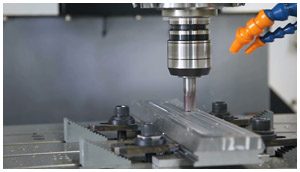 In contrast to cold runner, hot runner technology in injection moulds, provides a lot of advantages in the manufacturing process. Operator less and scrap free process enables the low cost and high quality products.
Hot runner conversion for existing injection moulds is one of the main services provided by Modern PLAST. In order to cater more customer segments, the company manufactures three types of moulds of different quality levels, namely,
The company has its own R&D team and their main role is to carry out Product Development, a sub process involved in New Product Development (NPD). In business and engineering, New Product Development (NPD) covers the complete process of bringing a new product to marketplace. NPD process involves eight key stages namely, idea generation, idea screening, concept development & testing, market strategy development, business analysis, product development, test market and commercialization.
R&D team undertakes to complete the entire or selected steps in product development process as requested by the client. Considering client's requirement and constraints, R&D Engineers are capable of accomplishing the entire steps starting from,
R&D team provides turnkey solutions for client's new product development (NPD) requirement. Modern PLAST uses the latest versions of professional softwares such as Pro-E, Solid work, AutoCAD for designing.
Additionally, Modern PLAST is always ready to assist in any kind of issues related to moulds, conversion process, and plastic product failures by offering consultation services. 
Apart from that, Modern PLAST provides consultation service in client's NPD projects (related to injection moulding, blow moulding [both extrusion & stretch], injection-blow mouding, tube or pipe extrusion and plastic recycling processes), for getting turnkey solutions from overseas companies located specially in Asian and European countries. Strong, healthy and long-term relationship of Modern PLAST Engineers with the overseas machine and mould suppliers, makes it fast, reliable and trustworthy service to our clients.
Strong, healthy and long-term relationship of Modern PLAST Engineers with the overseas machine and mould suppliers, makes it fast, reliable and trustworthy service to our clients.
Other types of Mechanical Engineering Services
Manufacturing of Sheet Metal Cutting Die
Our Design Engineers are capable of design and manufacturing of cutting & bending dies for various types of applications especially for sheet metals.
Manufacturing of Customized Machines
Designing of Mechanical Engineering machines for various kinds of applications is an art in one hand, but be a science on the other hand, to make it practical, reliable and durable innovation. 
Qualified Engineers of Modern PLAST are capable of facing any challenge, starting from client's problem statement up to its materialization. Fully automatic tablet (medicine) making machine, fully auto-thread winder, hydraulically operated Large Mould handling machine etc. can be mentioned as examples.
Construction of Gantry Cranes
Designing and constructing of Gantry Cranes is one of the other capabilities the company possesses. Safety, reliability and affordable price are the main considerations in this field.
Laying out service Pipe lines
Modern PLAST undertakes to design and construction of steam/compressed air/water transportation pipe lines for industrial applications. The strength is the highly skilled welders.
Mr. Prasad Malawaraarachchi
C. Eng. (MIESL), P.G. Dip. (Energy Technology), B.Sc. (Eng.)
Mr. Prasad Malawaraarachchi, the founder, established the company in year 2017, in order to provide distinctive service among others to the Plastic Industry in Sri Lanka. He is leading and directing strategy towards the profitable growth and operation of the company as well.
He is the key person of technical initiatives and directly involves in maintaining quality and on time delivery aiming to provide best service to their clients.
Mr. Prasad has gained over 20 years of industrial experience from 1998 to 2018 in all aspects in injection moulding, blow moulding, and tube extrusion technologies in several reputed organizations in Sri Lanka. Starting from leading mould manufacture Boehm+Leckner Multi Moulds (Pvt) Ltd. (BLMM), he has been working in Atlas Plastics (Pvt) Ltd. as Production Manager-Polymer Plant. BLMM was reputed as the best high precision mould maker in Sri Lanka managed by German owners at that time. Prior to founding of Modern PLAST he has been working as an Operations Manager for more than ten years in Phoenix Industries Ltd., one of the leading plastic commodities and packaging manufacturing organization. He has been able to gather lot of experience in many areas in plastic conversion processes and product development processors in his professional carrier. Also he has been able to build up a very strong personal and official relationship with worldwide machine manufactures and mould manufactures.
Mr. Prasad Malawaraarachchi graduated from University of Moratuwa in 1998 as a B.Sc. Engineer in Mechanical stream, and qualified as a Charted Engineer after getting industrial experience for several years.
Mr. Prasad Malawaraarachchi
C. Eng. (MIESL), P.G. Dip. (Energy Technology), B.Sc. (Eng.).
M.Sc. (Energy Engineering),B.Sc. (Eng.).
Mrs. S. Yoshitha Malawaraarachchi
M.Sc. (FEM), B.Sc. (Phy.)
Injection Moulding Specialist in Sri Lanka. Injection Moulding Company in Sri Lanka. Find the best Injection Moulding Company in Sri Lanka or Injection Moulding Specialist in Sri Lanka. Modern Plast is specialized in Plastic Injection Moulding.